Launching & signing of "Persons of interest" by Yann Kebbi
friday september 30, 2022. 6-9 p.m.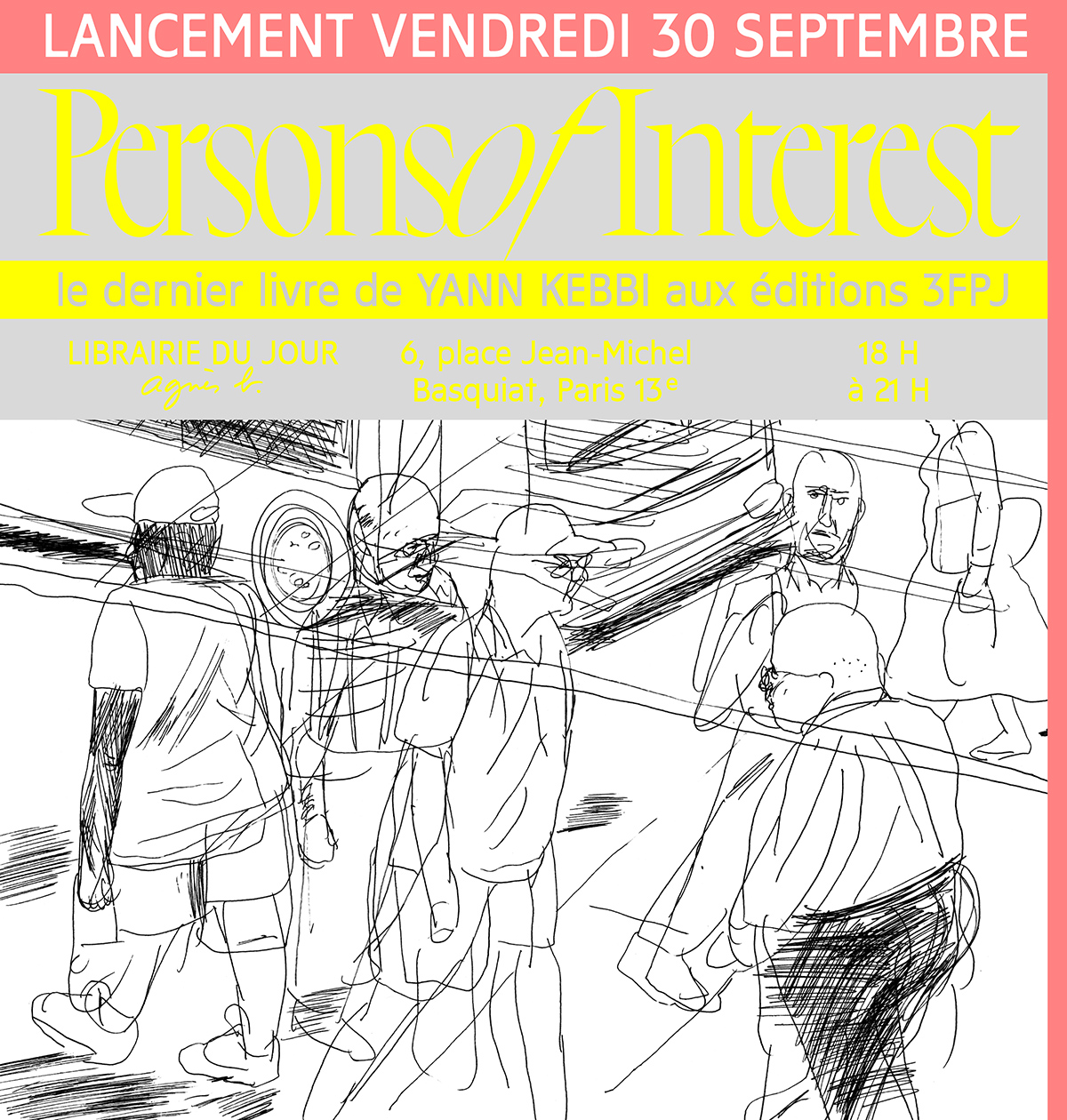 Yann Kebbi frantically draws the passers-by of New York, whose streets he walked in summer. The book reproduces the entire series of pen drawings in a format identical to the originals. These two weeks of wandering are condensed into a one-way trip in and around the B line of the New York subway, the one that starts in the Bronx and runs along Central Park West.

His stolen works, torn from reality like stolen photos, celebrate the speed and agitation of New York and pay tribute to the vertigo of its architecture. Yann Kebbi describes here several ways of inhabiting the city by opposing to its frenzy a contemplative slowness. No crowds this time, but tight views similar to the portraits he publishes from time to time in the New York Review of Books.

Yann Kebbi's quick sketches are an almost obsessive collection of singular features. He sometimes draws standing up while waiting for the light to turn green, most of the time with music in his headphones. These scenes of everyday life are thrown on paper with the fear of spoiling the spontaneity by the refinement. Perhaps also before being spotted: all these images look like they were stolen, snatched from reality in the manner of Vivian Maier's stolen photos or John Wilson's videos, the brilliant documentarian of the New York absurd.

For lovers of contemporary art & New York