Album release and signing session| Mitzpah & Loulou Picasso
Wednesday, May 25th 2022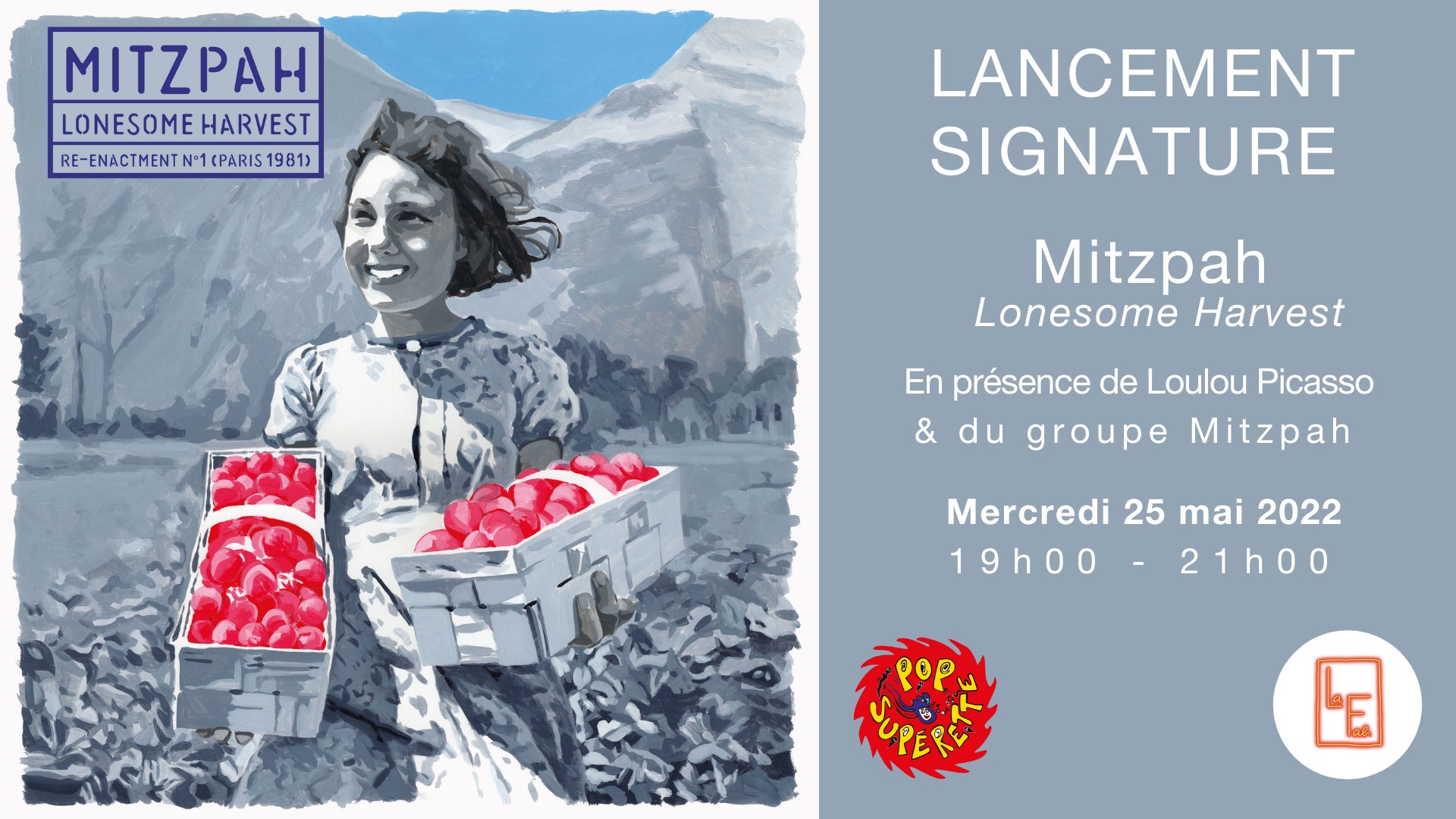 On the occasion of Loulou Picasso's exhibition at La Galerie du Jour, La Fab. hosts the launch of Mitzpah's album released on May 13 on the Pop Supérette label.
---
☆ ABOUT THE ALBUM ☆
Hervé Zénouda (Stinky Toys, Elli & Jacno, Mathématiques Modernes) and Gregory Davidow (Spions) formed a short-lived duo in Paris in 1981.
That summer, they recorded demos for a band project, code-named Mitzpah. First, they recorded a few tracks in the Polydor studios, with the precious help of the Modern Guys, Yann Le Ker and Jean-François Coen.
Then, voice and guitar demos in Zenouda's apartment, in New York, with a complete album of Mitzpah in mind.
Forty years later, never having forgotten this aborted project, Zenouda decided to re-record all the tracks with Davidow on vocals and Le Ker on guitars.
The artwork was entrusted to Loulou Picasso, who made two original paintings, for the front and the back.

The album entitled Lonesome Harvest: Re-enactment N°1 (Paris 1981) will be released on Friday May 13, 2022 on the Pop Supérette french label.
---

« These sounds and songs that the young generation, fascinated, tries so hard to recreate, are there, in front of us, intact. This is a great chance.»

Bertrand Burgalat, 2020
---