Bernard Plossu : The American Years
Unpublished images 1966-1985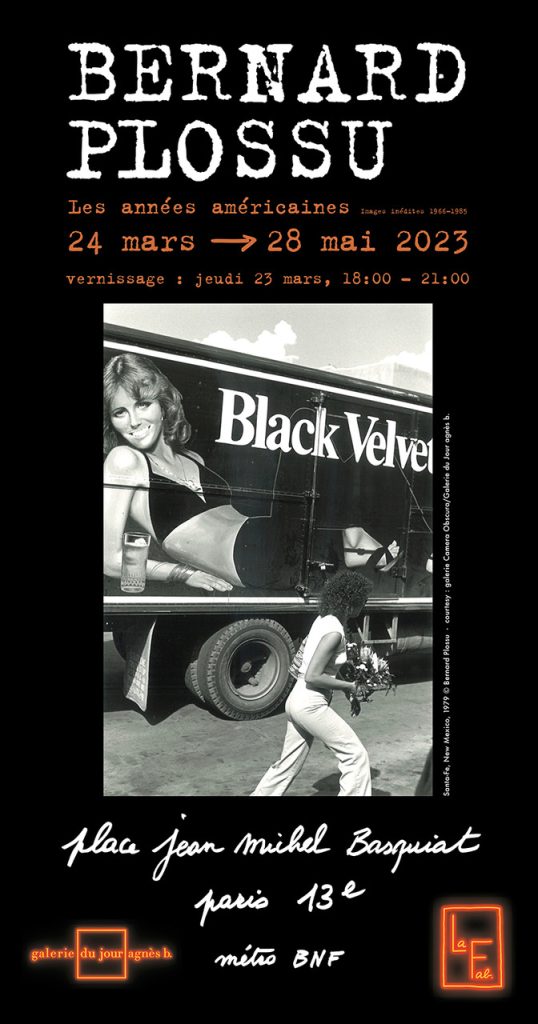 An undisputed figure in contemporary French photography, recently awarded the Florence & Damien Bachelot Collection Print Prize along with printer Guillaume Geneste, Bernard Plossu discovered the United States in 1966, travelling from Mexico where part of his family was based and where he had initiated a few years earlier, in Chiapas, a cinematographic and photographic practice. Bill Coleman, one of his most faithful friends, was to be his guide.
1966 to 1974 were for him years of discovery of American society and of multiple encounters, in particular with the protagonists of the American counter-culture. From 1974 to 1985, he was deeply immersed in the American West. In 1977, he even settled in New Mexico and started a family there, until his irrevocable return to France in 1985.

« In photography, you don't capture time, you evoke it. It flows like fine sand, eternally.
And the changing landscapes do not change anything. You don't take a photograph,
you 'see' it, and then you share it with others. I practice photography to be on the
same level as the world and what is happening. »


Bernard Plossu
It is therefore in the face of the immensity and of the diversity of American life, which suddenly offered itself to his European gaze, that his photographic practice was to take on its full scope with its characteristic way of transcribing encounters and feelings. The images of Bernard Plossu's "American years" are less like the logbook of a stay of almost twenty years in the United States than a true existential experience whose thread stretches like the long roads that cross the various states of the West, playing with borders and on which he plays the tightrope walker between chance and destiny. The different stages were prosperous and the journeys dazzling until an unpredictable and definitive end. "America: Love it or Leaveit"; "So Long", replied Bernard Plossu, his head full of images and his eyes still sparkling.
Since 2007 and the exhibition "So Long, vivre l'Ouest américain 1970/1985" at the Fonds régional d'art contemporain de Haute-Normandie, no other in-depth work had been done on this formative period of his work.
Thanks to the miraculous discovery of 6 boxes containing nearly 860 reels and more than 200 prints not yet inventoried, Bernard Plossu has now delved into his entire archive of these "American years". It is therefore a considerable sum of previously unpublished images that is now available to us. This is a real event both for the knowledge of Bernard Plossu's photographic work and for our vision of the United States during the decisive decades of its history through the eyes of a "Frenchie".
In an exceptional exhibition, the Galerie du Jour presents some of the unpublished and recently found prints relating to Bernard Plossu's American sojourns during the years 1974-1985. The images unfold freely on the wall, like road movies without beginning or end, where the American reality merges with its own mythology.

This project follows on from the six previous projects on Bernard Plossu's American period:
"Go West", a book published by Éditions du Chêne in 1976 (Bernard Plossu's second book
after "Surbanalisme", now out of print);
Le Jardin de Poussière", published by Éditions Marval in 1989 (now out of print);
So Long, vivre l'Ouest américain 1970/1985″, exhibition at the Frac Haute-Normandie with a
catalogue published by Éditions Yellow Now in 2007 (now out of print);
Far Out! Les années Hip : Haight-Ashbury, Big Sur, India, Goa ", book published by Médiapop
Éditions, 2011 (work mainly based on two reports published by the magazine Rock & Folk in
1970 and 1971);
"Western Color", exhibition at the Rencontres d'Arles accompanied by a catalogue published
by Éditions Textuel in 2016;
Mark Cohen/Bernard Plossu. Americas", exhibition at the Galerie du Jour in 2017.

Marc Donnadieu, Commissaire de l'exposition.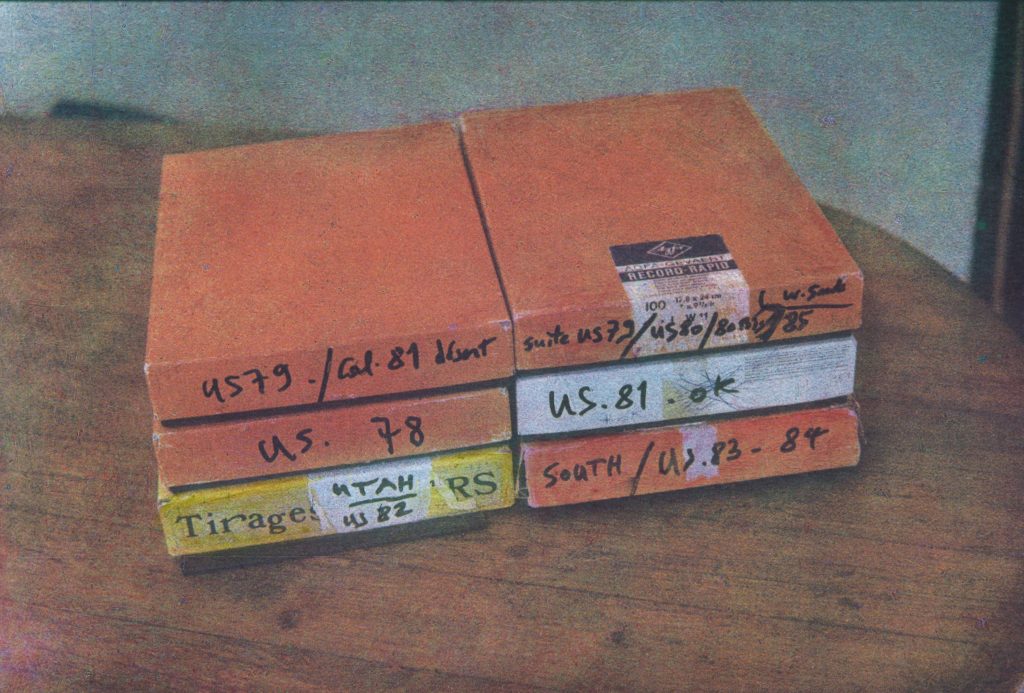 ---