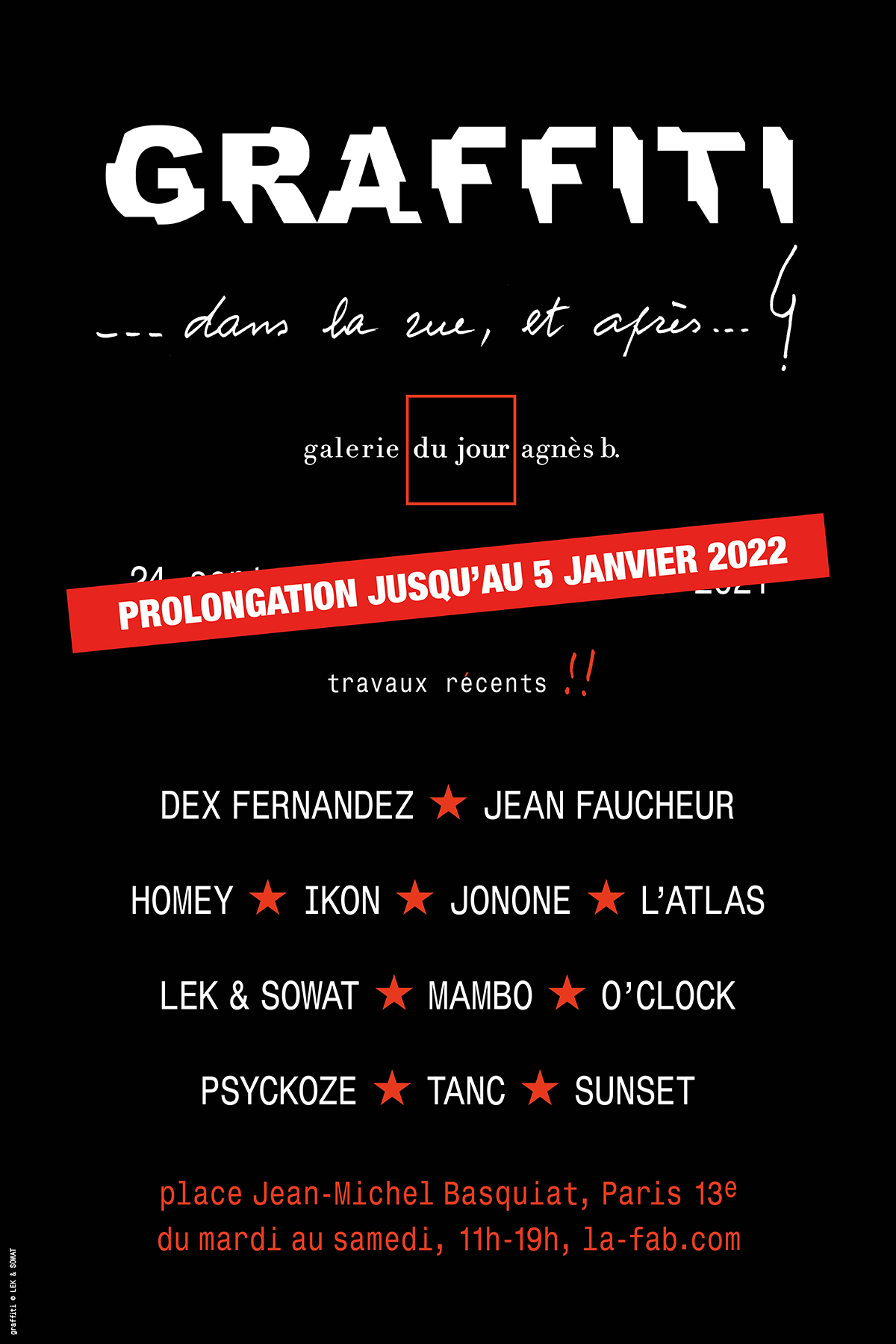 This exhibition highlights the multiplicity of exchanges, forms, currents and displacements that the graffiti movement generates.
From painting to installation via video, sculpture and drawing, each of the 11 artists has taken hold of a medium to create a work thought of as a continuation of his or her activity in the street.
The Galerie du Jour becomes, for the space of a month, this other territory that immerses us in the vitality and originality of a movement that never stops reinventing itself.
On the occasion of the exhibitions dedicated to Graffiti at La Fab, that of the Galerie du Jour and that of the agnès b. art collection, the book "Sur nos murs : 40 ans de graffiti avec agnès b.", to be published on October 7th by Éditions Textuel, will be available as a preview at the Galerie du Jour bookshop.
---