… Discoveries 2023 !!! : group show
MAX COULON . JÉRÉMIE DANON . TIZIANO FOUCAULT-GINI .
MERVEILLE KELEKELE KELEKELE . LUCIE KHAHOUTHIAN .
VALENTIN RANGER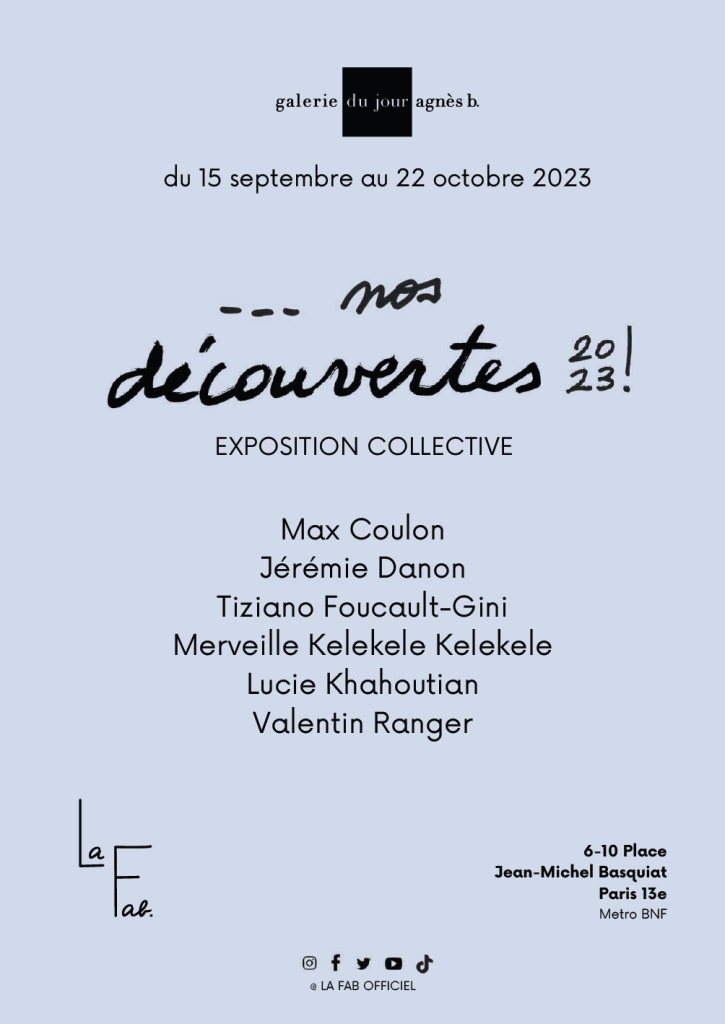 Galerie du Jour agnès b. has been supporting artists since 1984. From photography to drawing, cinema to painting, a whole history of contemporary art has passed through the gallery.
It is through this activity that agnès b. has championed emerging artistic movements, such as graffiti, or exhibited artists for the first time in France (Martin Parr, Ryan McGinley, …). Galerie du Jour has thus become a Parisian reference for artistic discoveries.
At the same time, agnès b. has built up a personal collection of contemporary art that now numbers over 5000 works.
Exhibition from September 15 until October 22, 2023
Opening on Thursday, September 14 fom 6 until 9:00 p.m.