Book Sale at Librairie du Jour
Saturday 5th & Sunday 6th, February 2022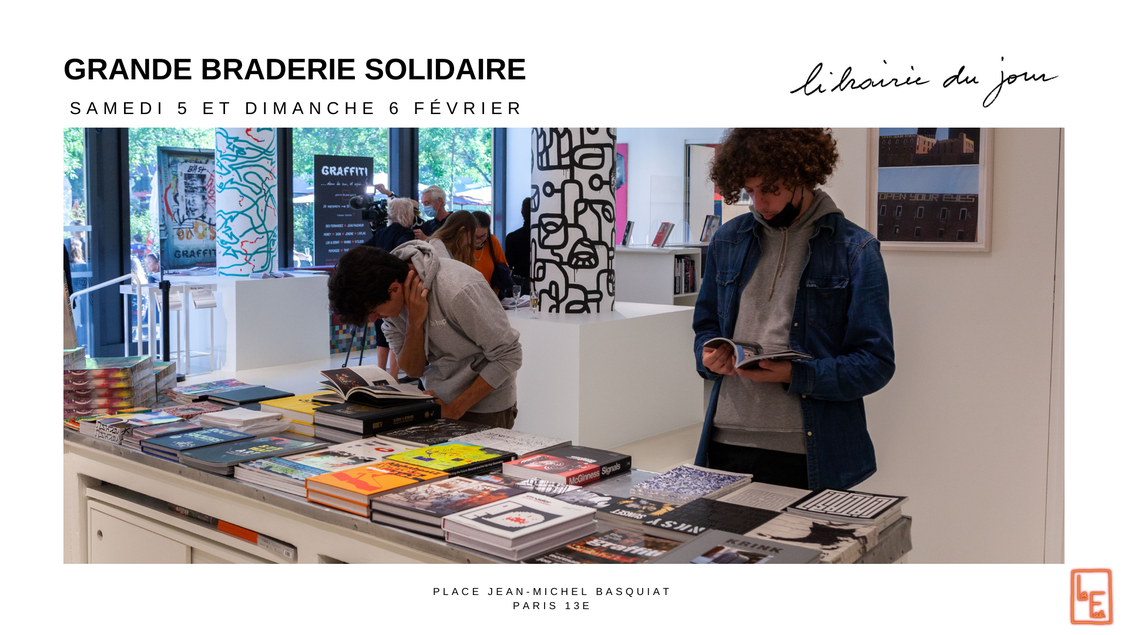 Our bookstore organizes a big sale of books published by the galerie du jour agnès b.
Part of the galerie du jour éditions' catalogue will be available at very small price!
All profits will be donated to an association supported by the agnès b. endowment fund.
---
Saturday, February 5th : 11 a.m. to 7 p.m.
Sunday, February 6th : 2 p.m. to 5 p.m.