GROUP SHOW
CONTEMPORARY BACHELARD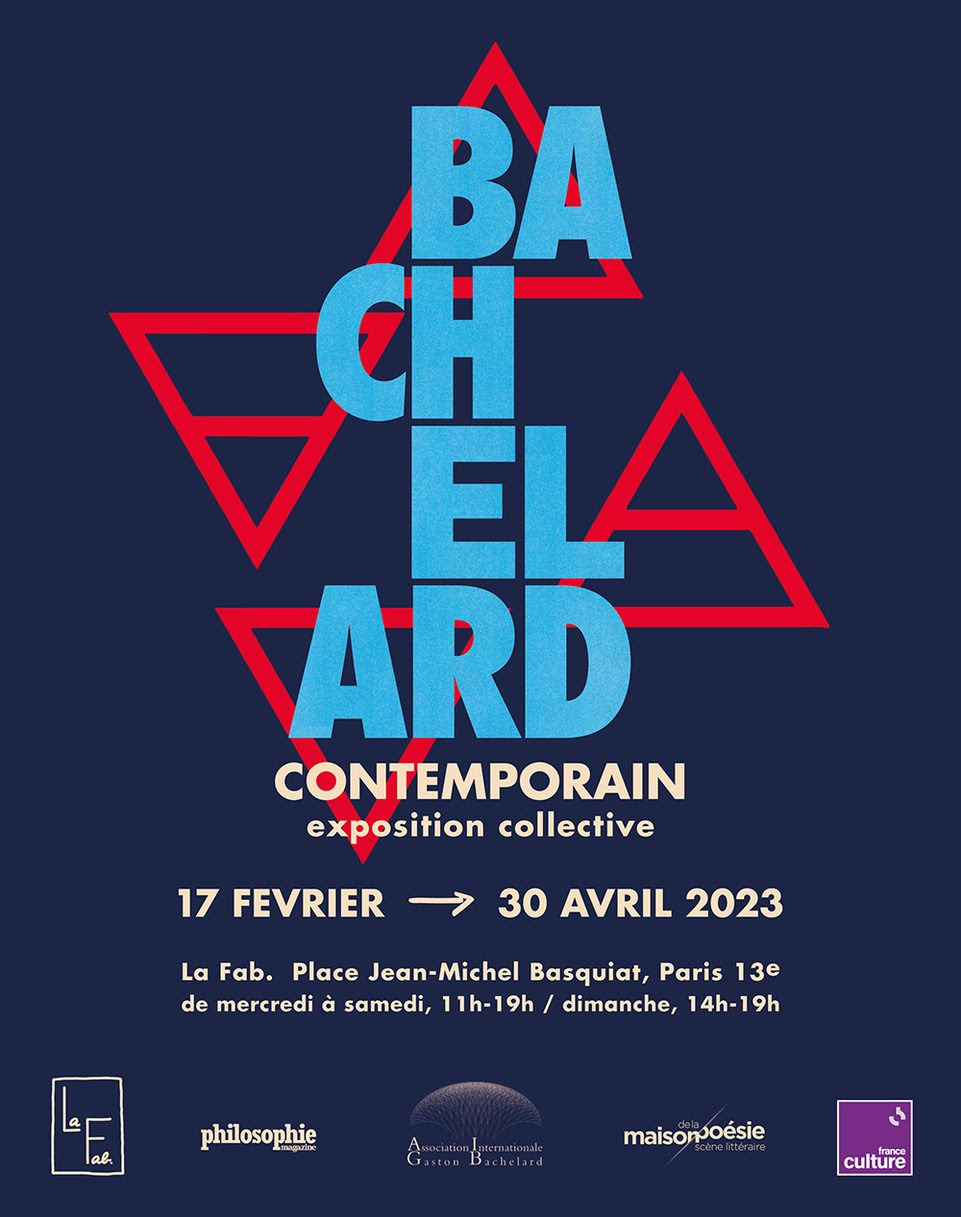 In the wake of the sixtieth anniversary of his death, the exhibition Bachelard Contemporain pays tribute to the work of this major philosopher by highlighting the considerable influence and multiple echoes that his thought continues to generate in contemporary creation.
A group show featuring Christian Boltanski, Marie-Pierre Bonniol, Isabelle Bonté-Hessed2, Céleste Boursier-Mougenot, Emma Charrin, Caroline Corbasson, Adrien Degioanni, Felicie d'Estienne d'Orves, Sandrine Estrade-Boulet, Yves Klein, Thierry Kuntzel, Ryan McGinley, Olivier Muller, Abraham Poincheval, Gwendoline Robin, Roman Signer, Max Sister, Jean-Mickaël Thomas, Hermione Volt.
Exhibition Curator – Jean-François Sanz
Scientific advice and editorial support – Gilles Hiéronimus
In patnership with l'Association Internationale Gaston Bachelard, La Maison de La Poésie, Philosophie Magazine & France Culture.
---
---
OPENING
Thursday, February 16 2023 ; 6-0 p.m.
On the occasion of the opening of the exhibition, two performances honouring the telluric element will take place: Cratère N°6899 by performer Gwendoline Robin and Horrible Pugilist Brother (XXS) by dancer and choreographer Olivier Muller.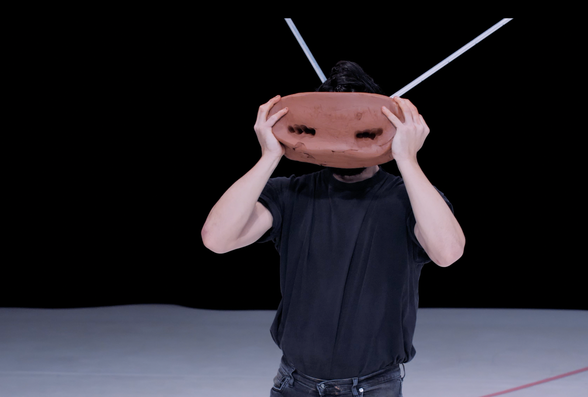 OLIVIER MULLER
Horrible Pugilist Brother (xxs)
This performance is extracted from a larger creation that Olivier Muller initially conceived for the stage.
It shows directly at work the dynamism of the imagination, in phase with the Bachalardian idea according to which it is nourished by a carnal contact with elementary cosmic matters, notably through manual work which, with tools or bare hands, engages the whole of man.
Photo credit © Léo Vuoso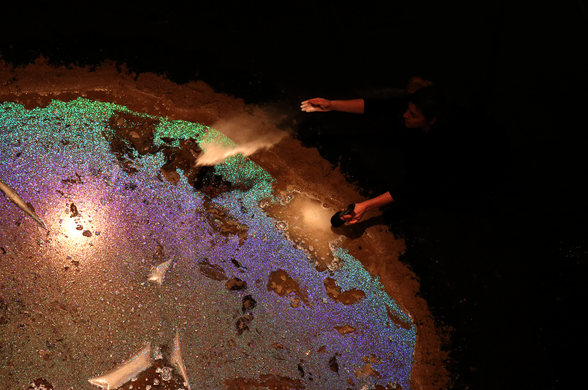 GWENDOLINE ROBIN
Cratère N°6899
The result of a meeting between Gwendoline Robin, the astronomer Yaël Naze and the oceanologist Bruno Delille, Crater No. 6899 is a rift that takes us back to the origins of the world, when comets encountered the Earth and released large quantities of water – probably the origin of life on our planet.
Photo crédit – © J. De La Torre Castro
---
---