On the road | A ppr oc he Artfair
Manon Lanjouère : "Les Particules, le conte humain d'une eau qui meure"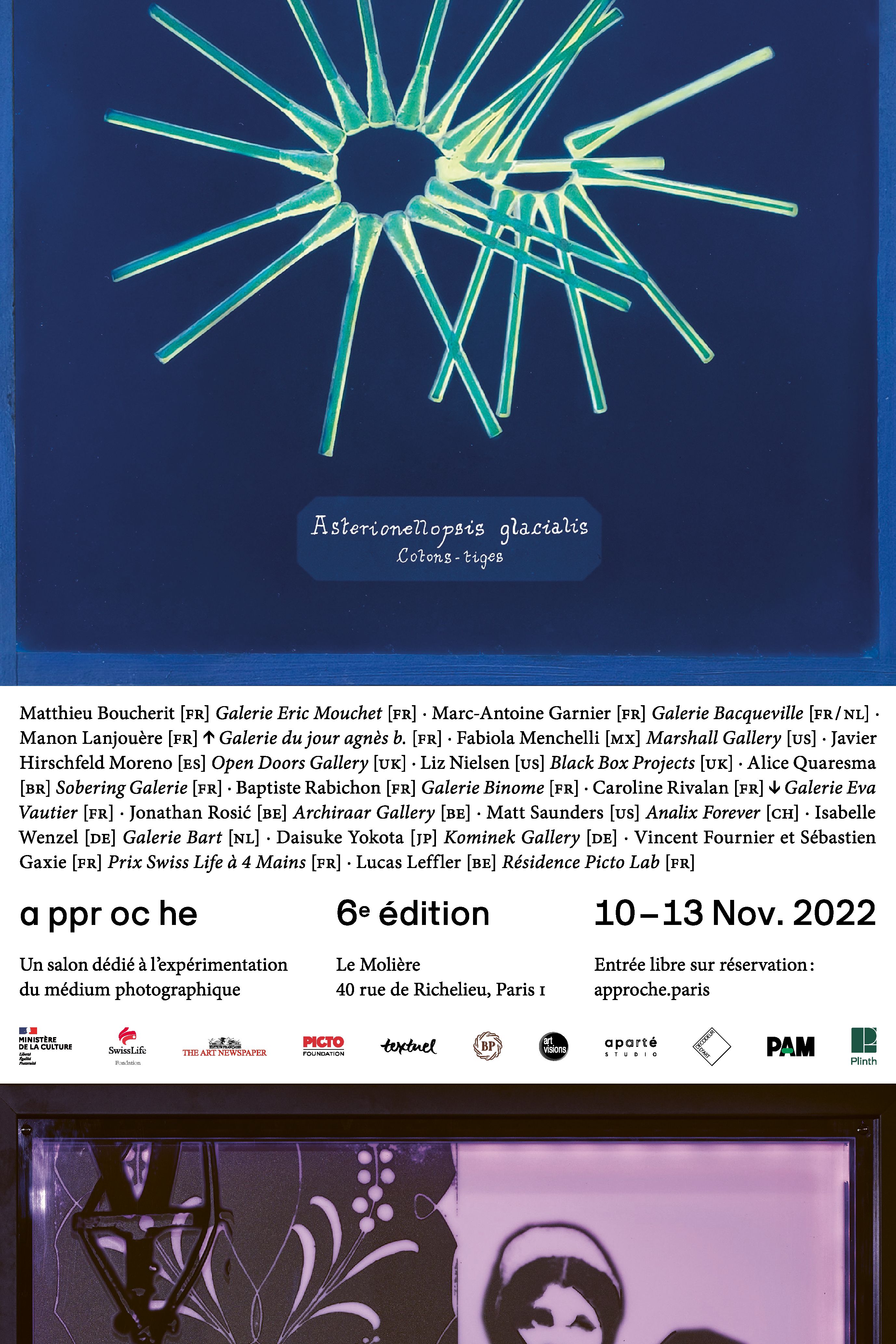 For its first participation in A ppr oc he, the exhibition dedicated to the experimentation of the photographic medium, the Galerie du Jour is pleased to present the work of Manon Lanjouère, through her project: "Les Particules, le conte humain d'une eau qui meurt"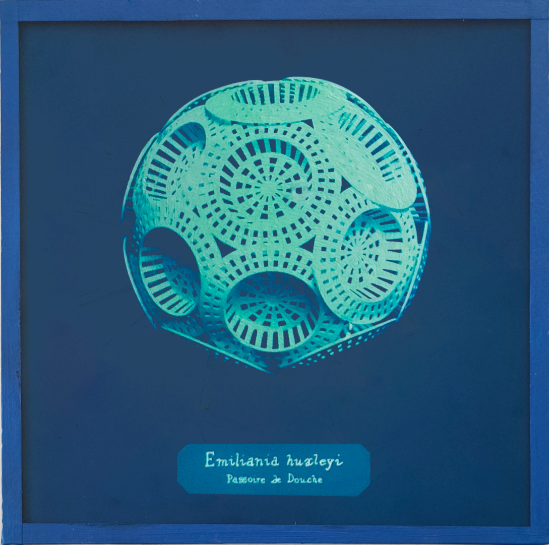 Immersed in intimate, physical, or metaphysical spaces, Manon Lanjouère's multidisciplinary work questions our imaginations and reveals a seductive alloy of science and poetry. The photos, sculptures, collages, archives, and poetic writings that shape her installations are as much scientific research as artifice. An unusual history is to be detected under fabricated images, clues, words that invite reflection and the creation of false witnesses reveals the ambiguity of our perceptions to better deceive us. His interest in the appearance of systems of tools for observing the world, such as the microscope, the telescope, and later photography, which offer accessibility to the invisible, allow him to say and tell the unknown. Setting up a form of mimesis of the invisible, where the mental image appeals to our collective imagination, his imaginary stories and their marvelous dimensions are now mixed with the images of the progress of the present to give birth to a reality not yet seen, proposing a journey between past and anticipation. The fictions become a fundamental stimulus for the apprehension by the men of their environment.
Les Particules, created following a residency on board the schooner Tara, offers a new form to the destroyed world of tomorrow by reinventing its structure: plastic materials become the new representative form of microscopic underwater life. Manon Lanjouère studied Art History at the Sorbonne before specializing in photography at the Gobelins school. Finalist of the HSBC Prize for Photography in 2019, she presents her first solo show at the MEP in 2020. The same year she is the winner of the "image 3.0" commission launched by the Jeu de Paume and the CNAP, whose collections she has joined. Her work is part of the collections of the Nicéphore Niépce Museum (France), the Elysée Museum (Switzerland), and private collections.
---
A ppr oc he Artfair
November 10-13, 2022 / 1-8 p.m.
Le Molière, 40 rue de Richelieu, 75001 Paris
Free entrance on registration only