On the road :
A CONTEMPORARY EVOCATION OF FANTASTIC REALISM
Group show at F.R.A.C. Grand Large in partnership with the agnès b. endowment fund.
Sept. 19, 2020 – Aug. 29, 2021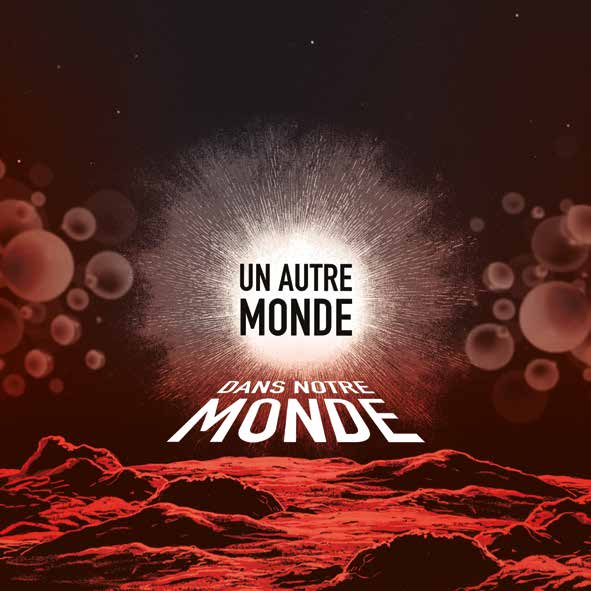 Curator: Jean-François Sanz – agnès b. endowment fund
With works by : Boris Achour, Véronique Béland, Yoan Beliard, Abdelkader Benchamma, Santiago Borja, Rémi Bragard, Vincent Ceraudo, Emma Charrin & Olivier Muller, Alexis Choplain, Arnauld Colcomb & Bertrand Planes, David De Beyter, David Droubaix, Veaceslav Druta, Éric Duyckaerts, Jean-Louis Faure, Nicolas Floc'h, Yona Friedman, GENERAL IDEA, Norbert Ghisoland, Jean Gourmelin, Rodney Graham, Giulia Grossmann, Martin Gusinde, Jackson, Louis Jammes, Magdalena Jetelová, Ismaël Joffroy Chandoutis, Véronique Joumard, Emmanuelle K., Bertrand Lamarche, Eva L'Hoest, Barbara & Michael Leisgen, Augustin Lesage, Pierre Mazingarbe, Corey McCorkle, Pierre Mercier, Jean-Louis Montigone, Gianni Motti, NASA, Dennis Oppenheim, Jean-Michel Othoniel, Adrian Paci, Trevor Paglen, PANAMARENKO, Abraham Poincheval, Enrique Ramirez, George Reavey, Gwendoline Robin, Lucien Rudaux, Bettina Samson, Dennis Stock, Anaïs Tondeur, Agnès Troublé dite agnès b., João Vieira Torres, Gilberto Zorio
Pierre Teilhard de Chardin's proposition, expounded in the mid-20th century, constitutes an excellent introduction to that other world nestling within our world, to which the title of the exhibition makes reference.
ANOTHER WORLD///IN OUR WORLD examines every aspect of our relationship to reality through numerous fields of creation and knowledge, at the intersection of science, tradition, fantasy, science fiction and, finally, reality. The exhibition revives a quest for knowledge that aims to transcend the apparent contradiction between materialism and spiritualism, at the crossroads of art and technology, alchemy and anthropology, erudition and popular culture, esotericism and quantum physics, the attested and the imaginary.
Revolving around the notion of fantastic realism, which it aspires to bring to new audiences and revitalize, in line with Louis Pauwels & Jacques Bergier's book The Morning of the Magicians (1960), and its spinoff magazine Planète, ANOTHER WORLD///IN OUR WORLD aims to demonstrate that the fantastic can reside at the heart of the real, and that sometimes it only takes a slight change of perspective on the world around us to perceive it in all its strangeness. Inaugurated in 2016, this project has taken the form of a hybrid, constantly evolving event that is part-traveling group show, part-seminar, and part-laboratory of epistemological experimentation. The point of the project is to bring this major movement of 1960s counter-culture out of the shadows into the spotlight, and to reestablish the underground echo of its signature themes in multiple fields of contemporary creation.
The first edition of this uncommon project took place in 2016 at la Galerie du Jour agnès b., as well as La Maison de la Poésie and Centre Wallonie-Bruxelles in Paris. A second edition was held at Halles Saint-Géry, Brussels, in early 2018, and a third at F.R.A.C. Provence-Alpes-Côte d'Azur, Marseille, in spring 2019, with content that was considerably refreshed for each events. This latest edition, in Dunkirk, at the invitation of F.R.A.C. Grand Large is, therefore, the fourth and one of the most plentiful and ambitious so far, including the works of numerous new artists, many of whom come from the collections of F.R.AC. Grand Large and F.R.AC. Provence-Alpes-Côte d'Azur.
To coincide with the new iteration of the exhibition in Dunkirk, the second volume of the ANOTHER WORLD///IN OUR WORLD catalogue will be published by the agnès b. Endowment fund and Supernova Editions.