LOULOU PICASSO
April 7th –> May, 29th 2022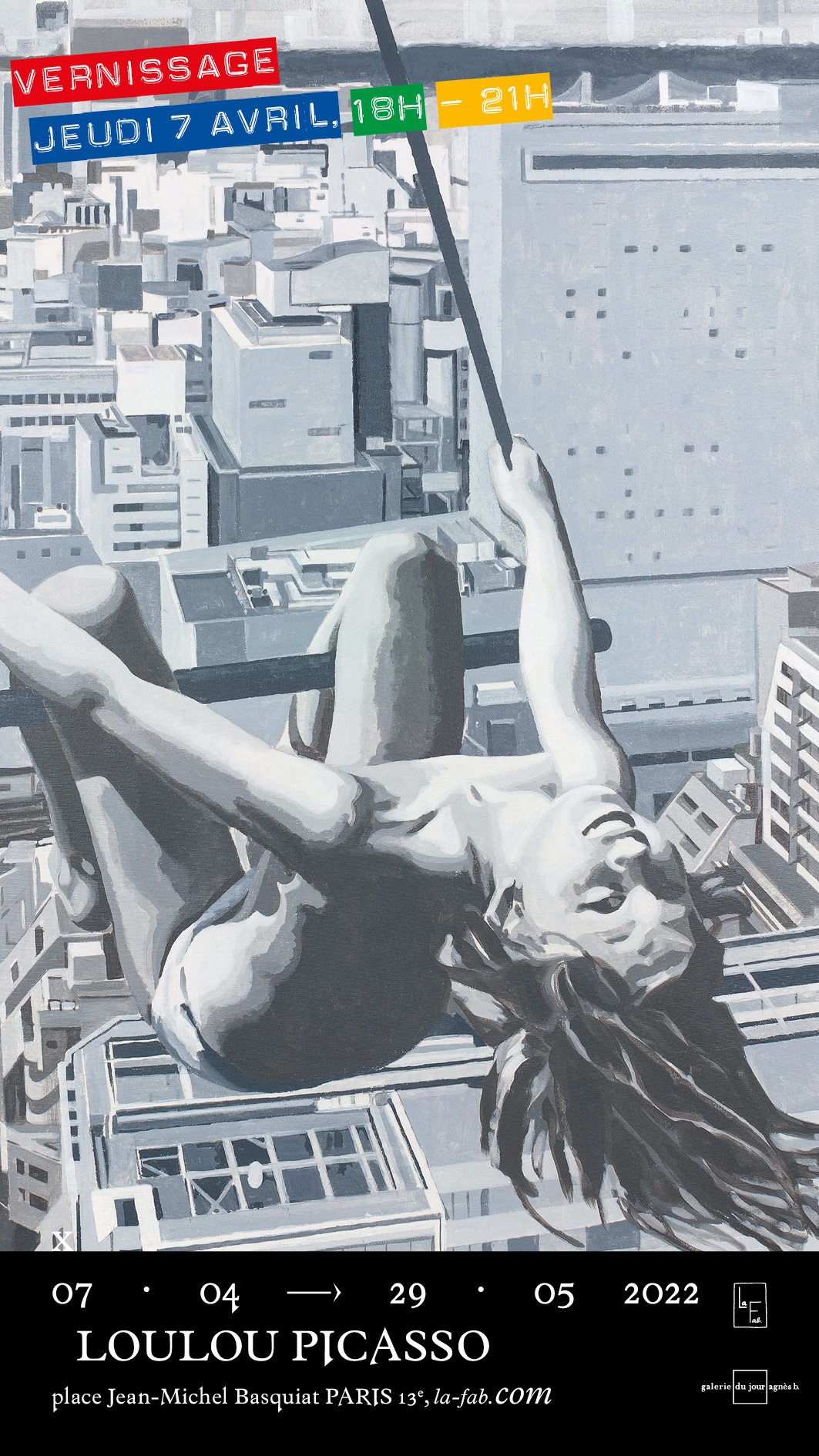 In the Galerie du Jour, the exhibition brings together more than a hundred works of Loulou Picasso. These paintings and graphic objects cover the entire career of the artist from the collective Bazooka (1974 – 1980) until today.
To a series of paintings answers a selection operated in the fund of the agnès b. collection whose relation with Loulou Picasso is punctuated by exhibitions: "La leçon de peinture" in 1986, "Gloria the Austrian is Greek in the morning" in 1987, "Architecture" in 1989, "Rossia" in 1991, "Landscapes" in 1993 and "The City of Firs" in 1994.

Rather than this chronology, the exhibition privileges the confrontation, the rapprochements, the tensions or even dissonance between the works for plastic, thematic and even anecdotal reasons.
The proposal made to the visitor is to unlearn to look in order to make himself available to confront the works and dialogue with the sensitive imagery of Loulou Picasso.
Crossed here, there (Russia, Japan, Romania) or preempted in the space
space, certain motives are echoed throughout the work: foreign and common urbanities, youth, the feminine, the everyday and the dreaming.

In addition to the 55 meters of the walls of the Galerie du Jour, three tables host a series of editions and graphic objects. Signed by Éric de Chassey – director of the INHA and curator of the exhibition "Europunk" – and Étienne Hervy – curator of the exhibition – the unpublished texts
presented in this press release are gathered within a document of visit itself completed by the list of the works, the most recent of which are available for sale.